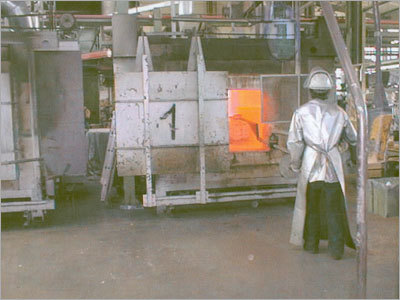 This furnace is used for shell baking and also used for general purpose heating and heat treat ments like annealing, normalizing hardening, pack carburizing etc. upto a temperature of 12000C. Furnace heating is done by Oil / Gas. with automatic temperature control.
Catering to the needs of diverse industries, we bring in for our clients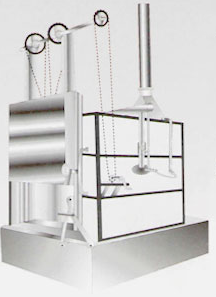 a qualitative range of Shell Baking Furnace. Moreover, our range of furnace is fabricated from quality raw material that is procured from trustworthy vendors of the industries. Further, our range of shell baking furnace are mainly used for Investment casting manufactures.
We are engaged in manufacturing and supplying a qualitative range of Box Type Shell Baking Furnace that are known for their strength and are customized as per clients' specifications. Moreover, our range of furnaces is utilized for purposes such as heat treating, bloom reheating in seamless pipe mills, calcining, carbon based DRI production and metal reclamation. Available in various specifications, these furnace can also be custom made as per the clients specific requirements.
Temperature: Up to 1200 Degree Celsius
Type: Box type Double chamber and Continuous Rotary Hearth Furnace